San Juan, Puerto Rico - October 1975
Vicky Blitz
The Inner Peace Movement, a leadership training program/spiritual movement was having a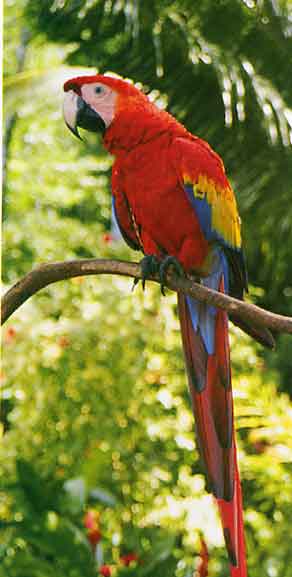 week-long workshop at the home of the founder, Francisco Cole. As a member, I was in attendance. The home was of a very simple design, as were the others in the neighborhood. It was built of painted cinderblock on the interior and stucco on the outside. The windows were open and covered by black iron grill-work to permit the breeze to flow freely in this tropical climate. We mused that having a minimum of wood was very practical due to the termite problem in this part of the world.
In spite of the concentration of classes, we still found time to explore the island. One day trip took us into the interior and up the mountain where we stopped at an old tower and walked to the top to see the view which was lovely. But the thing I remember most was how someone started singing as we climbed and we all joined in. The acoustics were such that the tower rang with our harmony and echoed throughout the structure. How beautiful it was!
We went shopping, of course, and most of us purchased at least one or two of those beautiful silky shirts that are so popular of the men here. The sales clerks were so patient with my halting second-year Spanish. They were very kind.
One evening after dinner we dressed up and went to one of the hotels on the beach for the purpose of strolling, having a drink at the bar or playing one of the games in the casino.
And we went for a swim at the beach two or three times. And what a beautiful beach it was. I had not seen whiter sand nor such a beautiful teal blue in the ocean. But my most striking memory was the afternoon when we all gathered wee tiny clams. We picked up sand at the water's edge and with every scoop, as the water washed away the sand, we were left with half a dozen of little clams, no larger than one's fingernail. These clams we collected in a couple pales.
Returning to the house with our buckets of tiny clams we filled them with water and heated them up until the clams opened. Then we removed them from their shells and made a pile of clam dip: the most delicious clam dip I have ever tasted. To this day I have thought of that clam dip and wished I had bothered to get the recipe.
THINK GLOBALLY - ACT LOCALLY - PRAY FOR WORLD PEACE