Brazil - April 2002
Corina Brito
Paul and I are back in the US. Our trip to Brazil was good despite few unexpected things. Paul and I had toooo many stops on our way to Brazil, so our trip to Sao Paulo took over 24 hrs!!! To make matters worse we both were quite sick with very bad colds. Believe me, it is not fun to travel overseas being ill. We left Washington DC on Thursday morning and arrived in Sao Paulo Friday morning!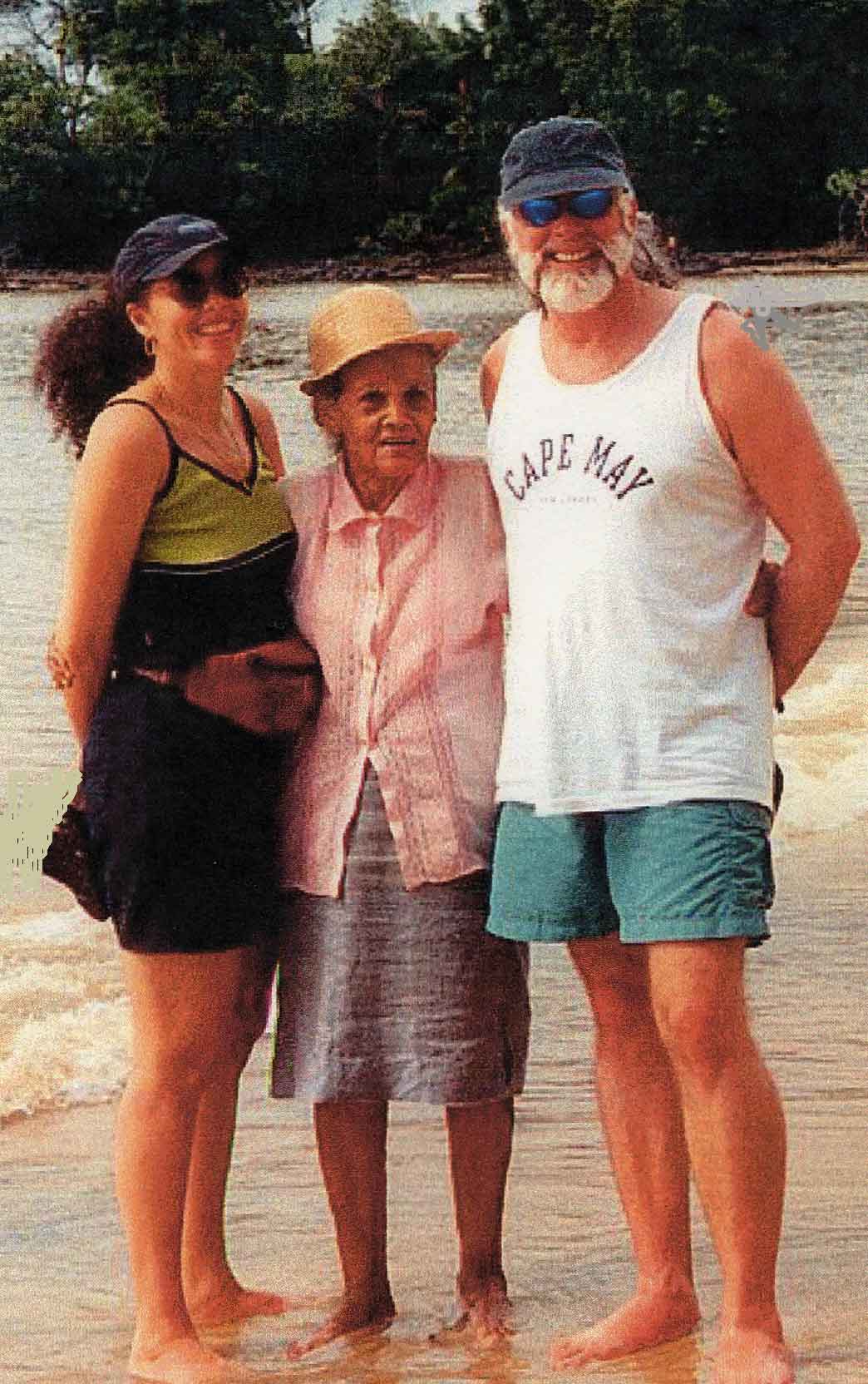 Our weekend in Sao Paulo was nice due to the wonderful welcoming of my sister-in-law Renata and my nieces Claudia and Fernanda. Paul and I also enjoyed very much the short trip to the town of Jundiai where we could relax around the pool at my brother Jonas's and his wife Manuela's new home. On Tuesday we left Sao Paulo to [go to] my hometown of Belem at the mouth of the Amazon river. Sao Paulo was hot enough to prepare Paul for the wonderful 90+ degrees of the Amazon Region with its 100% humidity level.
On the very following day of our arrival my mother fell and had to be hospitalized, so we spent a lot of time with her in the hospital. Well, I guess that it was a realistic approach for Paul to become familiar with the medical system of Belem. My niece Sarah, who speaks fluent English, did most of the translation for Paul when I was not around, although my mom and Paul communicated very well with each other through signs (!)
After my mom returned from the hospital she made sure to take Paul and I on a day trip to the island of Mosqueiro. We went there early morning for a traditional breakfast. Paul loooved the food, especially the "mingau de tapioca". After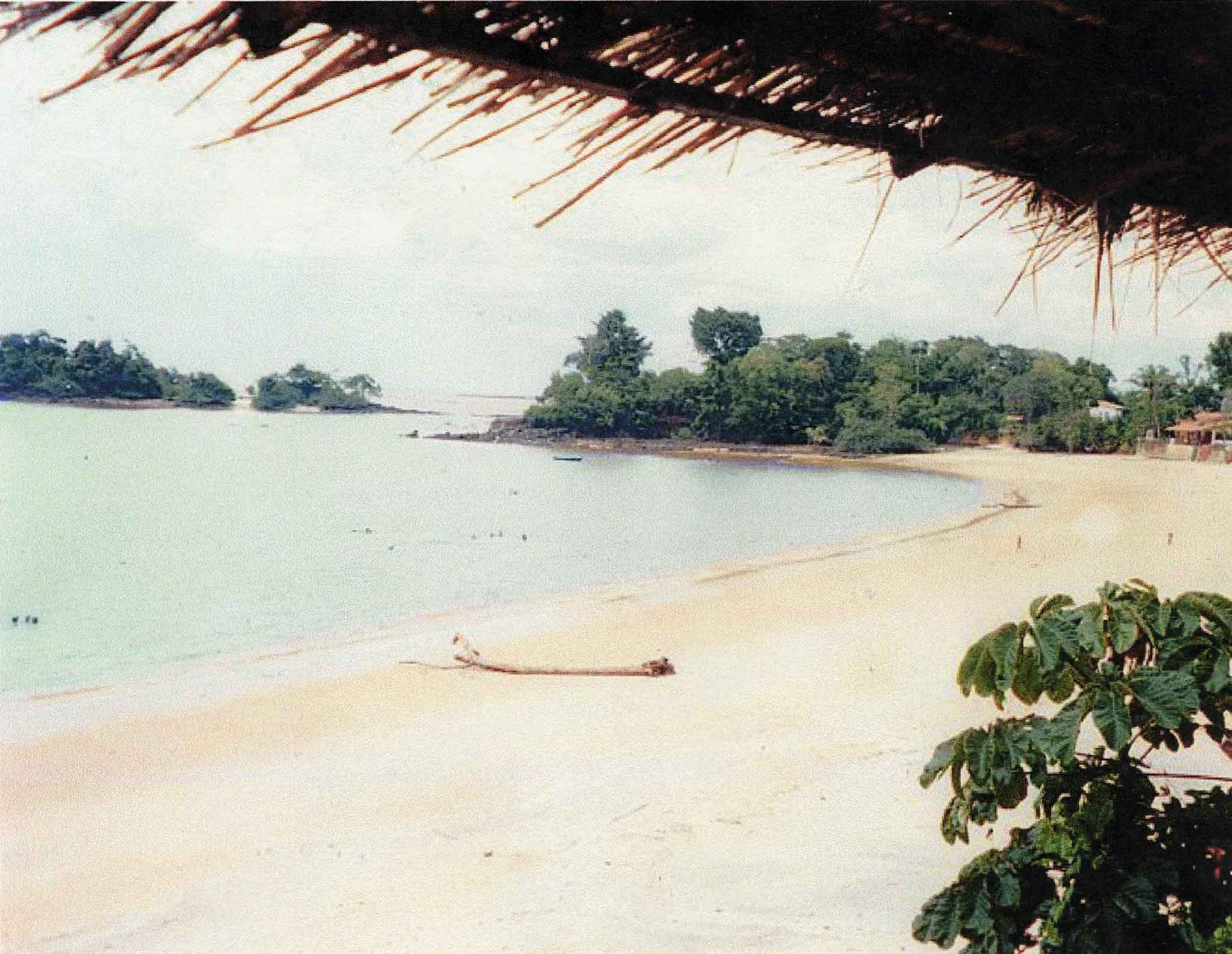 breakfast we went to my brother Nelson and sister-in-law Graca beach home where we were served some wonderful freshly made fruit juices. We spend some time having fun with the karaoke machine til lunch time when we went to "Paradise Beach" where we had a great lunch at a local restaurant and afterwards went for a walk on the beach. It was such a special moment for me, to go for a walk on that river beach with my mom and Paul by my side. Over the last few days of our stay in Belem Paul and I still managed to have some fun. We went for a boat tour on the bay that bathes Belem, and on the boat they had a great presentation of the traditional dances of the Region. Paul and I even attempted some the dance steps ourselves. We loved to go for dinner at the restaurants on the waterfront and watch the sunset, and Paul especially liked to have the "tapioca" ice-cream for dessert.
The night before our departure we all got together with my family (sister Rosa, brother Nelson,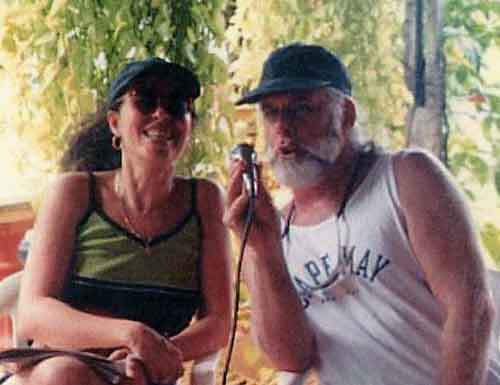 sister-in-law, nieces, nephews, great-nieces and my newest great-nephew) at my mother's home for a big "farewell, return soon" party. It was lots of fun with traditional food and all of us taking turns singing songs with the karaoke machine. The good-bye the next day was hard for me. I hope we can be back there soon to spend more time with my mom. After we arrived in the US/Miami on Friday morning, Paul and I decided to take a little break and went to the Florida Keys for the weekend. It was nice and we had a good time. Well, now we carry those fond memories with us forever. Paul and I are back with our daily routines but looking forward to more trips in the future.
Think Globally - Act Locally - Pray for World Peace